ECDL COURSES ON LINE
ASEP in 1 week
Ecdl online courses and distance preparation for certification exams
ECDL online COURSES that include the modules: WORD EXCEL INTERNET in WINDOWS 10 & OFFICE 365 environment.
CERTIFICATION OF COMPUTERS FOR THE PUBLIC for each ASEP announcement .
SmartSchool | 10 REASONS for 100% Success!
19 years of experience with more than

12,000

successful students!

Instructors

certified

by EOPPEP

Consolidation of material without sterile theory memorization, but through script questions with Video Answers,

provided to you FREE for practice

at home 

Friendly exam software developed by the University of Piraeus!

Organized material, fully compatible with the examinations of the certified examination bodies:

ECDL – UNICERT.

Take Notes – Exam Simulation with Free Mock Tests!

Unlimited FREE Internship

ECDL COURSES with the most modern software.

(WINDOWS 10 | OFFICE 365)

Written guarantee of 100% success

Free Review!
take aLook!
Units

3

Mock Tests

5

Duration

1-3 W

Level

Basic

language

Ελληνική

Students

4-7

Success

100%
ECDL COURSES UNITS UNDER EXAMINATION
Word processing




Create business letters and formatted documents.

Internet




This section covers the management of information and communications via the Internet.

Spreadsheets




Quantitative and qualitative processing of mainly numerical data.
Certifications
Certifications
SmartSchools has all the options of the recognized ECDL, UNICERT.
SmartSchools are officially authorized testing centers.

Frequent examinations, 2 times a week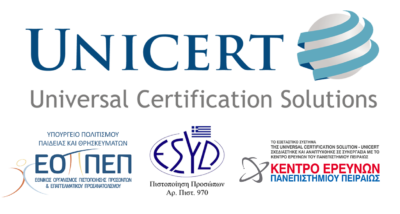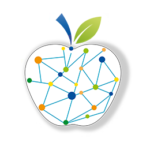 The SmartSchools have 19 years of success , with six schools in the Attica region. More than 90,000 man-hours of training have been implemented so far in more than 12,000 successful trainees . The teachers of SmartSchools are of a high level, certified by EOPPEP.
The quality of our educational services is certified with ISO 9001 and ISO 27001 by TUV Austria Hellas.