TRAINING – COGNITIVE OBJECTS
The  beneficiaries  will be trained ( 200 hours)  and will be certified in the fields:
manufacturing / industry, construction,

health – welfare,

tourism and food
PROGRAM STRUCTURE
1. Vocational counseling services
4 individual counseling sessions are provided
2. Theoretical training of two hundred (200) hours.
3. Certification
Certification of the knowledge – skills that will be acquired
4. Internship
On the job training – in companies, private sector organizations lasting 380 hours.
PARTICIPATION RIGHT
To be registered in the Unemployment Registers of OAED, regardless of whether they receive unemployment benefit or not and to be 

out of

 Education, Employment or Training.

Be 30-49 years old *

To be graduates of at least compulsory secondary education.
* During the Advisory Session, you must be over 30 years old and under 50 years old.
SELECTION CRITERIA – SCORING
Duration of continuous unemployment (1-50 points)

Individual / family income for the year 2019 (0-30 points)

Possible Professional Experience two years ago in community service programs (10 credits)
Take a Look!
Units

4

Certification

Ναι

Duration

200+380 Ω

Practice

Ναι

language

Ελληνική

Students

10-15

Paying

2520€
To register in the Beneficiary Register you must:
To fill in and submit in electronic form the form 

"Application for participation", 

on the special website (https://www.voucher.gov.gr)

As proof of the submission of the application, the 

"Code Number of Submission of Application for Participation" (

KAVAS

) appears, 

as well as the exact date and time of its submission.
At SmartSchools, having extensive experience implementing Voucher programs, we undertake all the procedures required by the candidates for their participation in the program!
The supporting documents that the beneficiary must provide to the training provider of his choice ( SmartSchool ), are the following:
Copy of ID card / Passport

 (identification)

Unemployment certificate

, from the electronic services of OAED, or  

Unemployment Card

  

IN VALID

 (the number of the unemployment card & the beginning of unemployment must be stated)

Copy of high

school

diploma

or higher degree

CLEARING NOTE FOR THE TAX YEAR 2019

 (INDIVIDUAL or FAMILY)

Proof of

 

participation

 in a

community service 

program 

(if any)

Responsible Statement

 of article 8 of Law 1599/86 that:




"1.

I'm not a student, "




" 2.

I have not attended and / or have not attended another training program co-financed by the ESF in the last two years prior to the submission of this application "
It is noted that these additional supporting documents are not posted on the special website,  by the beneficiary but are submitted for review to the Training Provider ( SmartSchool ).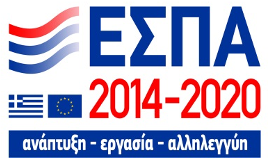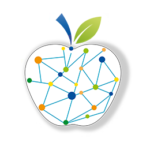 KDBM Level 2
Training Providers
SmartSchools with numbers …
18 years of successful course, with 6 branches in Attica. Implementation of over 90,000 hours of training in subsidized and self-funded programs, in more than 12,000 trainees. Certification of quality educational services with ISO 9001 and ISO 27001 by TUV Austria Hellas.

Συμπλήρωση Φόρμας Συμμετοχής - Αυτόματος Υπολογισμός Μορίων