ENGLISH COURSES FOR BEGINNERS
ENGLISH COURSES for level B1 in 3 months even from zero level!
The fast-paced English courses for adults lead with 100% success to all recognized degrees for English B1 – PreLOWER levels.
10 Reasons for SmartSchool Excellence
Immediate ranking with on Line Placement Test

Small classes (4-9 people) of learning and age homogeneity

Monthly on Line Evaluation Tests for immediate grading.

Free permanent supportive teaching.

High level of teachers with continuous training and evaluation

Schedule implementation with guaranteed completion

Replenishment of lost hours

Interactive Whiteboards

Advanced educational tools

Written Guarantee of Success!
What degree will I get?
At SmartSchool you have all the options!
You quickly and economically obtain the appropriate degree in English that suits you in 3-6 months!
(Michigan ABLE, Cambridge PET, TOEIC, LRN, ESB, OCN, Tie, Kp)
με μια ματια!
Syllabus

30-60 hours

Practice Tests

30

Διάρκεια

3-6 Μ

Επίπεδο

Β1

Γλώσσα

Αγγλική

Μαθητές

4-9

Επιυχία

100%
In ENGLISH COURSES FOR BEGINNERS the curriculum is designed so that the language skills that will be developed meet the requirements of the Common European Framework of Reference for Languages ​​of the Council of Europe (CEFR) and specifically of level B1 (Moderate Language Proficiency) .
At this level we encounter the language skills of the holder with the special feature of the ability to manage problems flexibly in everyday life.
See in detail the language skills according to CEFR ..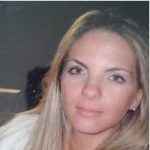 DAPHNE BLANTZ
Head of Studies
All SmartSchool teachers make the ENGLISH COURSE exciting because they are of a high academic level, holders of masters, with continuous evaluation and training in advanced educational models and holders of Cambridge CELTA
certification | Certificate in English Language Teaching to Adults