FAST ENGLISH COURSES FOR ADULTS
INTENSIVE ADULT ENGLISH Lower B2 in 3-8 months!
English courses for adults that lead with 100% success to all recognized degrees for English levels B2 – LOWER.
10 Reasons for SmartSchool Excellence
Immediate ranking with on Line Placement Test

Small classes (4-9 people) of learning and age homogeneity

Monthly on Line Evaluation Tests for immediate grading.

Free permanent supportive teaching.

High level of teachers with continuous training and evaluation

Schedule implementation with guaranteed completion

Replenishment of lost hours

Interactive Whiteboards

Advanced educational tools

Written Guarantee of Success!
What degree will I get?
At SmartSchool you have all the options!
You quickly and economically obtain the appropriate English degree that suits you in 3-8 months!
(Michigan ECCE, Cambridge FCE, TOEIC, LRN, ESB, OCN, Tie, Kp)
με μια ματια!
Syllabus

60-150 Ω

Practice Tests

30

Διάρκεια

3-8 Μ

Επίπεδο

Β2

Γλώσσα

Αγγλική

Μαθητές

4-9

Επιυχία

100%
The curriculum is designed so that the language skills that will be developed meet the requirements of the Common European Framework of Reference for Languages ​​of the Council of Europe (CEFR) and in particular level B2 (Independent User – Good Language Proficiency). Generally the B2 holder should:
Can understand the main ideas of a complex text, both on specific and abstract topics, including discussions on technical issues of his specialty.

It can be reconciled with some comfort and spontaneity that make it possible to communicate normally with native speakers of the language at no cost to either party.

It can produce clear, detailed text on a wide range of topics and explain a point of view on a central issue, giving the pros and cons of the various options.
See in detail the language skills according to CEFR ..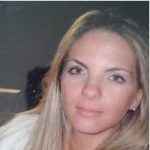 DAPHNE BLANTZ
Υπεύθυνη Σπουδών
All SmartSchool teachers are highly academic, hold masters, with continuous assessment and training in advanced educational models and hold Cambridge CELTA
Certificate in English Language Teaching to Adults