LEARNING ENGLISH FOR ADULTS
INTENSIVE ADULT ENGLISH Proficiency C2 in 3-8 months!
Accelerated English courses for adults that lead with 100% success to all recognized degrees for English levels C2 – PROFICIENCY.
10 Reasons for SmartSchool Excellence
Immediate ranking with on Line Placement Test

Small classes (4-9 people) of learning and age homogeneity

Monthly on Line Evaluation Tests for immediate grading.

Free permanent supportive teaching.

High level of teachers with continuous training and evaluation

Schedule implementation with guaranteed completion

Replenishment of lost hours

Interactive Whiteboards

Advanced educational tools

Written Guarantee of Success!
What degree will I get?
At SmartSchool you have all the options!
You quickly and economically obtain the appropriate English degree that suits you in 5-8 months!
(Michigan ECPE, Cambridge CPE, LRN, ESB, OCN, Tie, RPG)
με μια ματια!
Syllabus

60-150 Ω

Practice Tests

30

Διάρκεια

5-8 Μ

Επίπεδο

C2

Γλώσσα

Αγγλική

Μαθητές

4-9

Επιυχία

100%
Η διδακτέα ύλη διαμορφώνεται έτσι ώστε οι γλωσσικές δεξιότητες που θα αναπτυχθούν να ανταποκρίνονται στις απαιτήσεις του Κοινού Ευρωπαϊκού Πλαισίου Αναφοράς Γλωσσών του Ευρωπαϊκού Συμβουλίου (CEFR) και συγκεκριμένα του επίπεδου C2 (Άριστη Γνώση).
Οι δεξιότητες που βαθμονομούνται εδώ περιλαμβάνουν την ικανότητα του κατόχου να:
μεταδίδει λεπτές σημασιολογικές αποχρώσεις με ακρίβεια χρησιμοποιώντας επιτυχώς ένα ευρύ φάσμα τροποποιητικών μηχανισμών
κατέχει ιδιωματικές εκφράσεις και όρους της καθομιλουμένης με επίγνωση του συνδηλωτικού επιπέδου της σημασίας
ανατρέχει και αναδιαρθρώνει για να ξεπεράσει κάποια δυσκολία τόσο ομαλά που ο συνομιλητής δύσκολα το αντιλαμβάνεται.
Δες αναλυτικά τις γλωσσικές δεξιότητες κατά CEFR..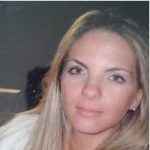 DAPHNE BLANTZ
Head of Studies
All SmartSchool teachers are highly academic, hold masters, with continuous assessment and training in advanced educational models and hold Cambridge CELTA
Certificate in English Language Teaching to Adults