10 Reasons for SmartSchool Excellence
Immediate ranking with on Line Placement Test

Small classes (4-9 people) of learning and age homogeneity

Monthly on Line Evaluation Tests for immediate grading.

Free permanent supportive teaching.

High level of teachers with continuous training and evaluation

Schedule implementation with guaranteed completion

Replenishment of lost hours

Interactive Whiteboards

Advanced educational tools

Written Guarantee of Success!
SmartLearning
SmartLearning
AUGMENTED Reality We
incorporate advanced augmented reality teaching practices so that the foreign language is understood just like the mother tongue.

ON LINE GAMING TESTS Fascinating
challenges, motivational rewards encourage self-directed learning!
Students pass tests and earn points for the Gradebook! They repeat their exercises, improve their score. They see their progress, gain motivation and finally acquire an evolving learning culture (Learn how to Learn)

e- PORTFOLIO – GRADEBOOK!




An electronic portfolio that includes all activities accessible to parents to control the development of students' learning and cognitive skills.

PARENTS




Gain knowledge of your children's education.

Get instant, detailed feedback on their progress.

Watch them learn at their own pace, depending on their own needs and preferences.
Smart Teachers
Smart Teachers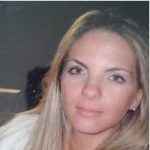 DAPHNE BLANTZ
Head of Studies
All SmartSchool teachers are of high academic level, hold masters, with continuous evaluation and training.
They help students develop their cognitive, emotional and social skills! Identify  goals and rewards ! Promote self-directed learning!
STUDENTS SAY...
STUDENTS SAY...