Smart SCHOOLS!
Smart SCHOOLS!
10 Reasons for SmartSchool Excellence
Immediate ranking with on Line Placement Test

Small classes (4-9 people) of learning and age homogeneity

Monthly on Line Evaluation Tests for immediate grading.

Free permanent supportive teaching.

High level of teachers with continuous training and evaluation

Schedule implementation with guaranteed completion

Replenishment of lost hours

Interactive Whiteboards

Advanced educational tools

Written Guarantee of Success!
See all the specifications for learning the Japanese language at SmartSchools …
SmartLearning
SmartLearning
We incorporate teaching practices of advanced educational models, with an evolutionary learning culture (Learn how to Learn):
Self-Correction Language Games 

(Online GamingTests),

Online Collaboration Applications

 (Wikis, Glossaries),

Group & Individual Assessment

 (Self-Assessment)

Moodle On Line Teaching Tests

Mobile Gaming Activities
In advanced educational systems, the process of creating content (wikis, glossaries, blogs, websites) is consolidated, developing skills of verbal expression, creative flexibility, production of ideas, new meanings.
Smart Teachers
Smart Teachers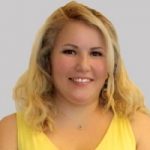 ZOE SAROUTA
Head of Studies
All Japanese teachers are of high academic level, of Japanese descent , natural speakers of the language, with continuous assessment and training.
They help students develop their cognitive, emotional and social skills! Identify  goals and rewards ! Promote self-directed learning!